Blanc Eyelash & Eyebrow Salon Tokyo
Japan's No.1 eyelash and eyebrow experts, with the explicit guarantee of the quality manifested by over one hundred active branches in Japan and other branches located across Asia, including with up to 10 br[A1] anches currently in Thailand. Blanc started with eyelash extension salons and has expanded into other beauty trends, including;

Eye Makeup and Artistic Make-Up

Eyebrow Designing


Eyelash Lifting
All Blanc's eyelash and eyebrow experts have been trained rigorously with the theory and technical knowledge, and have been granted the national qualification certificate by the "Eyelash Specialist Course" from the Blanc Eyelash School (Japan), the eyelash design school granted certification by the Federation of K-Beauty Professionals, South Korea, which is famous for eyelash design and micro-blading.

Since we have been aware of [A1] the safety of our eyelash products, such as eyelash extensions eyelash adhesive glue ?? , lash lines, eyelash accessories, and eyelash nourishment products under the 'Blanc' brand, and research and development (R&D) conducted by dermatologists from Japan.
[A1]"We have prioritized". As translated is unclear sense. At Blanc, the choicest micro-blading handheld tools, eyebrow waxing, and eyelash lifting are offered so that you can be assured of the highest quality service.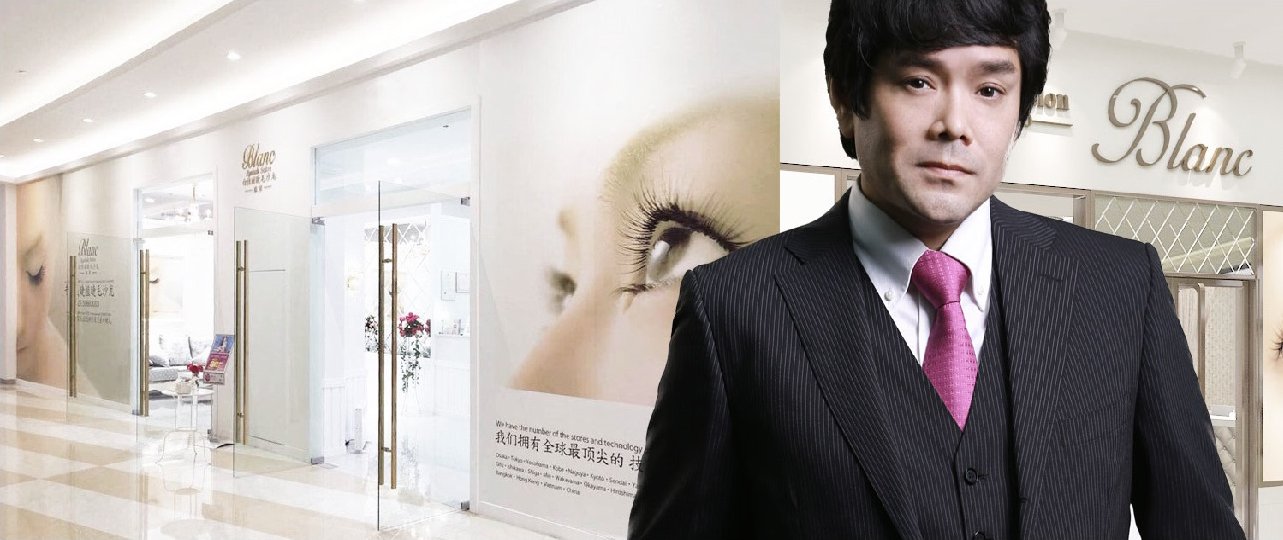 Blanc Eyelash & Eyebrow Salon TOKYO was founded and administered by Mr. Haruyuki Yamashita.